The 2024 Urban Forum "Chicago Futures" will be held on April 10, 2024. Tentative schedule will be available in early 2024.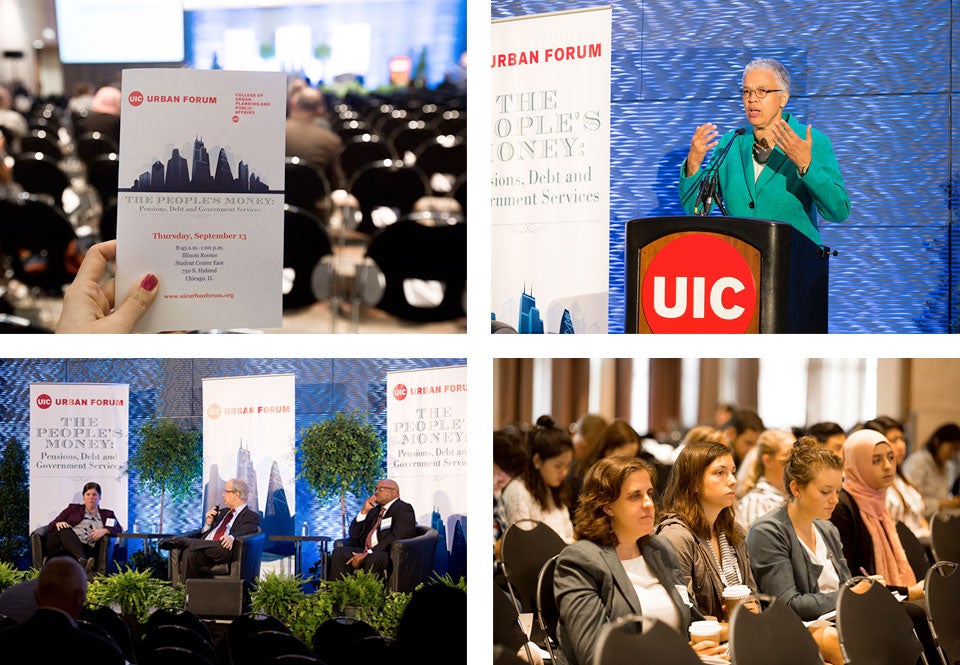 About the UIC Urban Forum
As a major research university in the heart of one of the world's greatest cities, the University of Illinois at Chicago (UIC) is truly a global institution. As such, UIC has taken a lead role in convening scholars, public intellectuals, policymakers and elected officials to discuss, analyze and propose pragmatic and innovative solutions that will enhance the lives of city-dwellers around the globe.
The UIC Forum has evolved over the years. Its roots date back to 1995, when the first Forum was convened under the direction of UIC's Great Cities Institute. In 2005, and for the following five years, UIC partnered with the City of Chicago and the Daley Family to host what was then called the UIC Richard J. Daley Urban Forum. Now, under the direction of the UIC College of Urban Planning and Public Affairs (CUPPA), the UIC Urban Forum will continue the tradition of hosting a national event designed to advance the dialogue about the future of urban communities.
For an archive of past Urban Forum videos, please visit the UIC  Urban Forum YouTube Channel.